Efficient refrigeration of food products, milk and vaccines in remote areas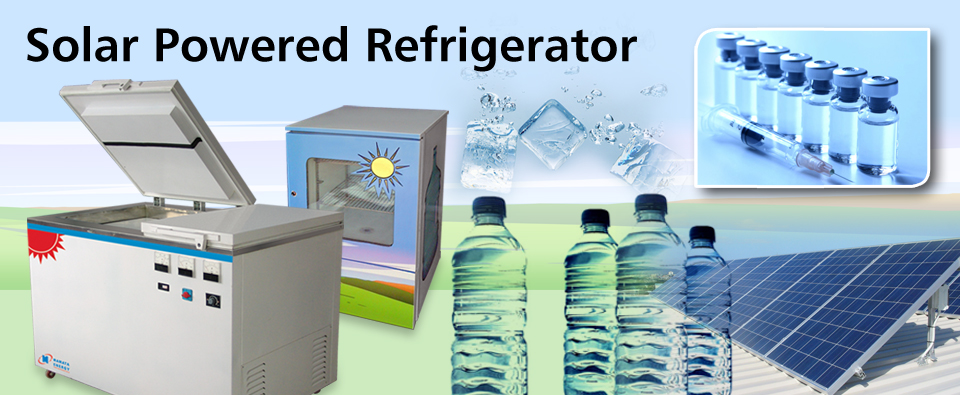 Salient Features
SS 304 cooling chamber construction.
DC compressor powered by Solar photovoltaic panels.
Up to -2°C temperature.
80 L storage capacity
2 to 5 days battery back-up for low sunlight conditions
Complies to WHO standards.
Castor mounted assembly.
Advantages
Refrigeration of vaccines and milk products
High energy savings
Minimum maintenance required
Subsidy available as per MNRE norms.
Low payback period
For refrigeration of vaccines in public health centres and at milk collection centres etc. in remote areas.
© 2016 Optech Industries. All rights reserved | Developed by
iinfosoft.com